Hi fellow forum members,
A while ago, after a gaming session with bartdevuyst, I got an idea : "Wouldn't it be nice to recreate history with all available DPG expansions and scenarios ?"
So I started my research online and searched through some of my books and tried to come up with a historical accurate moment in time at which each scenario would have happened. Some scenarios were easy, some required a lot of research and some were almost impossible. But in the end I managed to come up with a 'scenario timeline'.
I talked to bartdevuyst about my idea and he said he could turn my idea into something visually nice. Well, he didn't, he made something visually stunning as you are about to find out.
Today, exactly 75 years after D-Day we are happy to present our work to you all.
Without further ado I present to you our first Historical campaign – "Operation Neptune" (aka D-Day)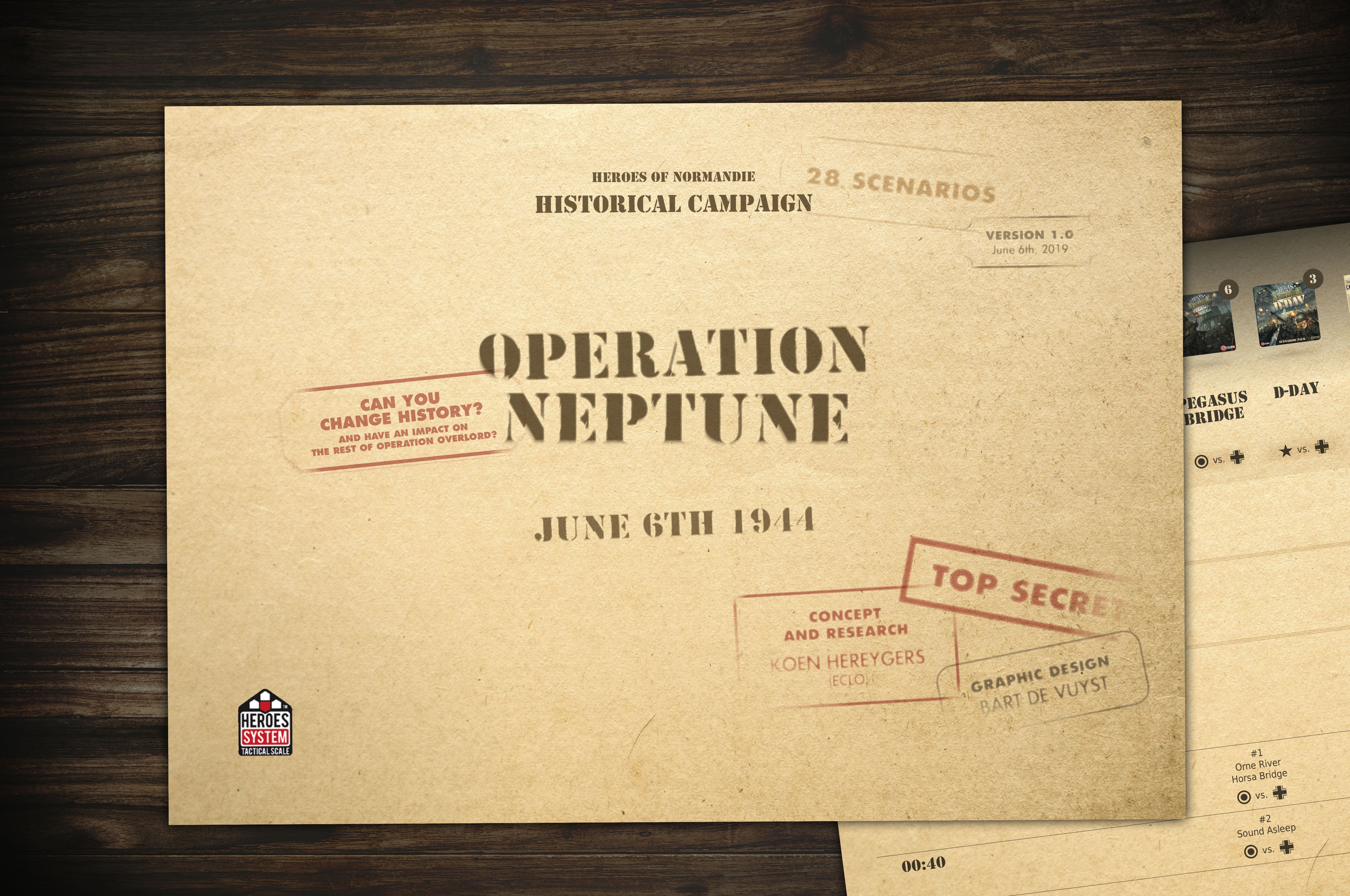 You will play through 28 scenarios, one after the other in correct historical succession, to see if YOU can recreate history. Will the Germans be able to push the Allies back into the sea this time or will the Allies achieve their objectives with you as their commander ?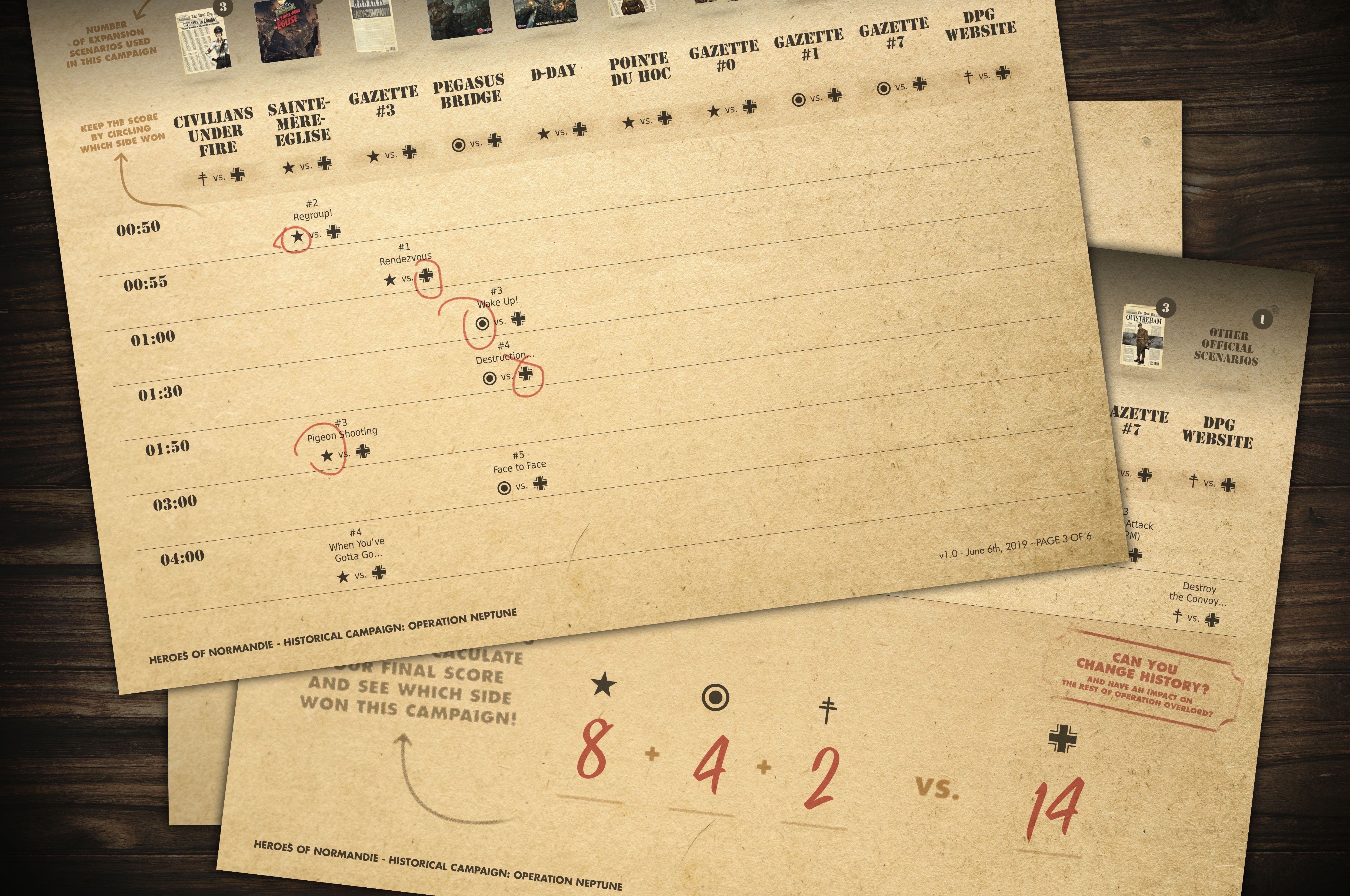 Download this file, print it out and keep the score game after game.
A low-ink version of this file is planned and will be uploaded within a couple of days. A map to accompany this campaign is also in the works.
This campaign is the first of many… Work has already started on "Operation Overlord" and a third is still in the planning stage.
I hope you will enjoy this campaign as much as we enjoyed making it.
We are open to comments/suggestions so please feel free to react to this thread.