Hi all,
I'm sharing some of Yann's info about the upcoming FFI deck since his English isn't top-notch. 😎
To begin with, normally, all new decks follow the same format. 45 common cards – identical for each faction, except for the artwork obviously – plus 5 unique cards.
However, the FFI deck is very different. This one has only 40 common cards and ten unique cards. This last set of ten cards shift this faction's identity towards hidden movement, ambush and other nasty tricks.
There are also eight new cards for the Investigator faction from Shadows over Normandie. Previously, this faction did not have its own deck. To start playing with this faction, you take the FFI deck and remove eight specific cards. These are marked with a special icon. You then replace these cards with a fixed set of eight Investigator cards which improve the deck for dealing with Lovecraftian horrors and other mind-warping stuff.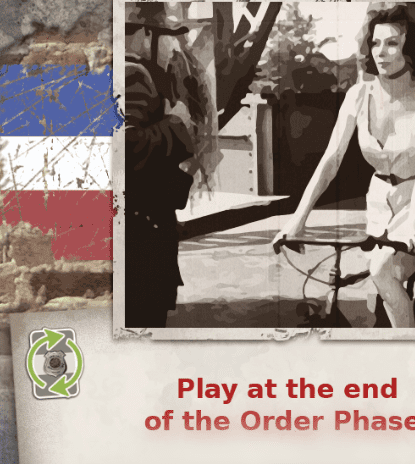 And what about army building, you say? Well, in Shadows over Normandie, this deck can be used with all units with the Investigator icon, the FFI icon, and the Civilians icon. The back of the deck shows these three options too.