You have a good question here… Let me see if I can solve this.
The Land Raider Redeemer has three weapons, of which only two have a limited firing arc. That third weapon (yellow outline, secondary weapon) fires 360°.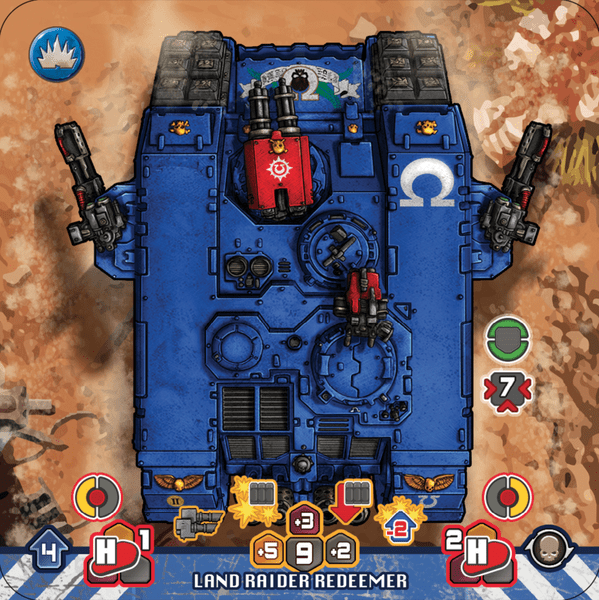 I would say the Suppressed Marker rules do not apply in this case because there is still a third applicable weapon without a Limited Firing Action. Thematically, that Land Raider is a big-ass vehicle that's dangerous as hell… Assaulting it will not be easy.
Smaller units, like a Thunderfire Cannon, also have a Limited Firing Arc, but in that case, it applies to both the regular Combat Values and the Alternative Firing Action's values of the Indirect Fire template. Such a unit would receive a Suppressed Marker when assaulted from outside that Limited Firing Arc.