Hello,
I am a huge fan of Heroes of Normandie and I have bought almost all the products in their product line. 😎
So far, my impression was that the quality of the components overall was very good. Some punchboards could be a tiny bit offset from times to times, but it was not too visible, hence not bothering.
This till I got to open the box for the German Army, which in my opinion is defective. I believe I got unlucky, maybe it came from a bad and old serie of the production. 🙁
Most of the tiles on all punchboards are clearly offset, to an extent much more bothering that I had seen before, almost not being able to see the color on one of the side when putting it into the recruitment tile: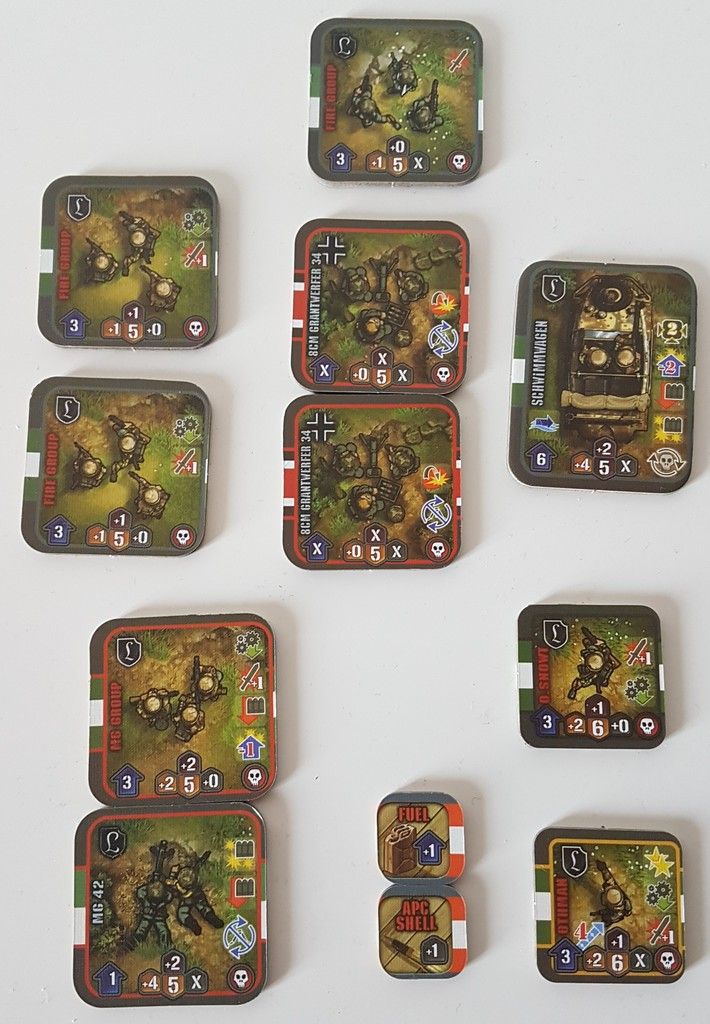 Then the plastic film protectic the card board seems to react different than for all the others punchboards I had manipulated so far, and does not glue well the paper, as if it had gone through bad chemical reaction: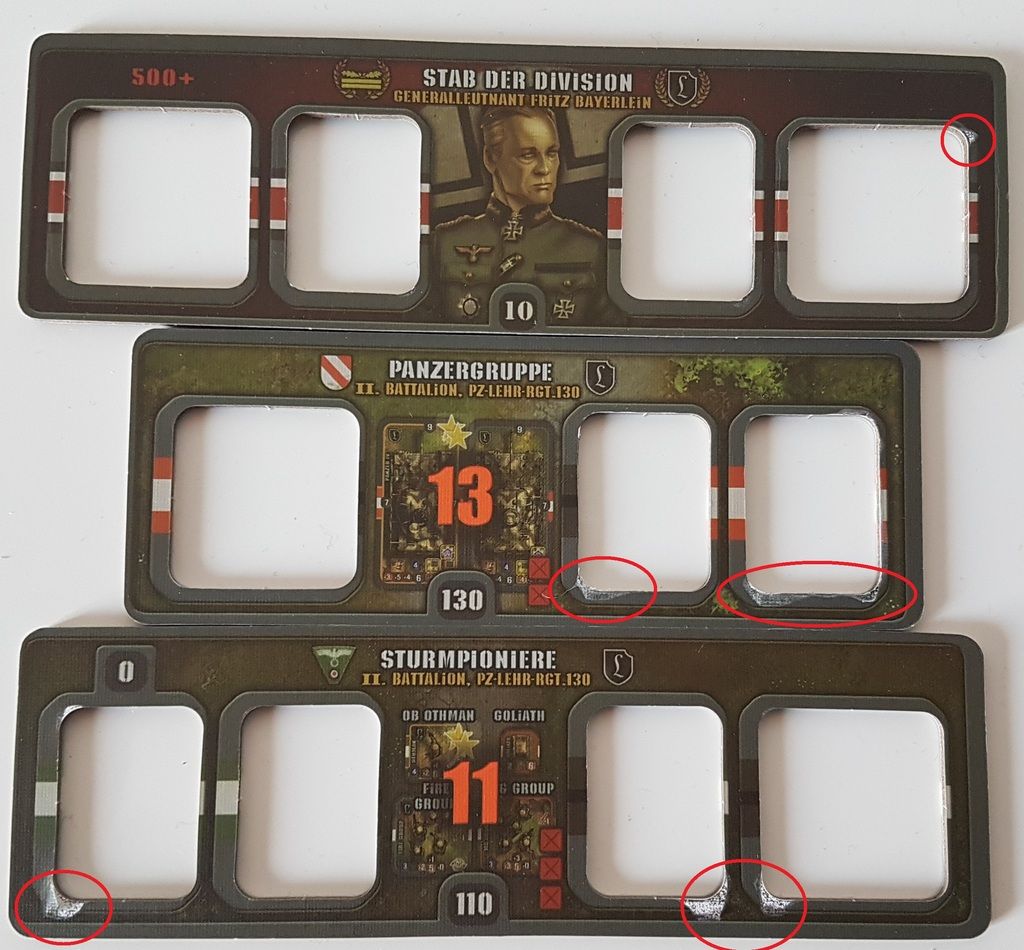 I am always extremely cautious when depunching, but here nothing could be done, the film was sticking to the side and damaging the tile. I had seen cases of paper/cardboard not cutting well when depunching the tile, this can be easy fix with a little bit of patience and glue, but here in this case absolutly nothing could be done because it is a problem with the film.
My friend has the same army box and it looks perfectly fine, so I believe I just got very unlucky with this specific box.
The price tag of those army boxes is quite high, almost the same than a full blow expansion box, and therefore all this is resulting very frustrating.
What is the process to follow when having quality issue like this? Hoping Devil Pig customer service can help replacing those defective punchboards.
Thank you very much in advance,

y.
———-
I just received the new bunchboards for replacement today!
And i want to thanks Devil Pig for the excellent quality service!