Many of you are also users on BoardGameGeek. Recently, Heroes of Black Reach got a very favourable review from Sam Healey of the Dice Tower with a Seal of Excellence.
BGG ratings help sales, so a good rating on BGG is a really good thing. At the moment HoBR has very few ratings (72) and is sitting at position 5,571. HoN, in comparison, sits at position 781.
So, if you have some spare time, go and rate HoBR at BGG. It's very easy.
After rating for general scoring, could you also categorise the game as a 'war game'? At the moment the category rating is inactive as a result of too little votes. Again, this is also very easy. Thanks to this category label, HoN sits at position 112 in the War Game category. Which is very high, considering there are over 9000 war games in the BGG database.
Thanks!
Regular Rating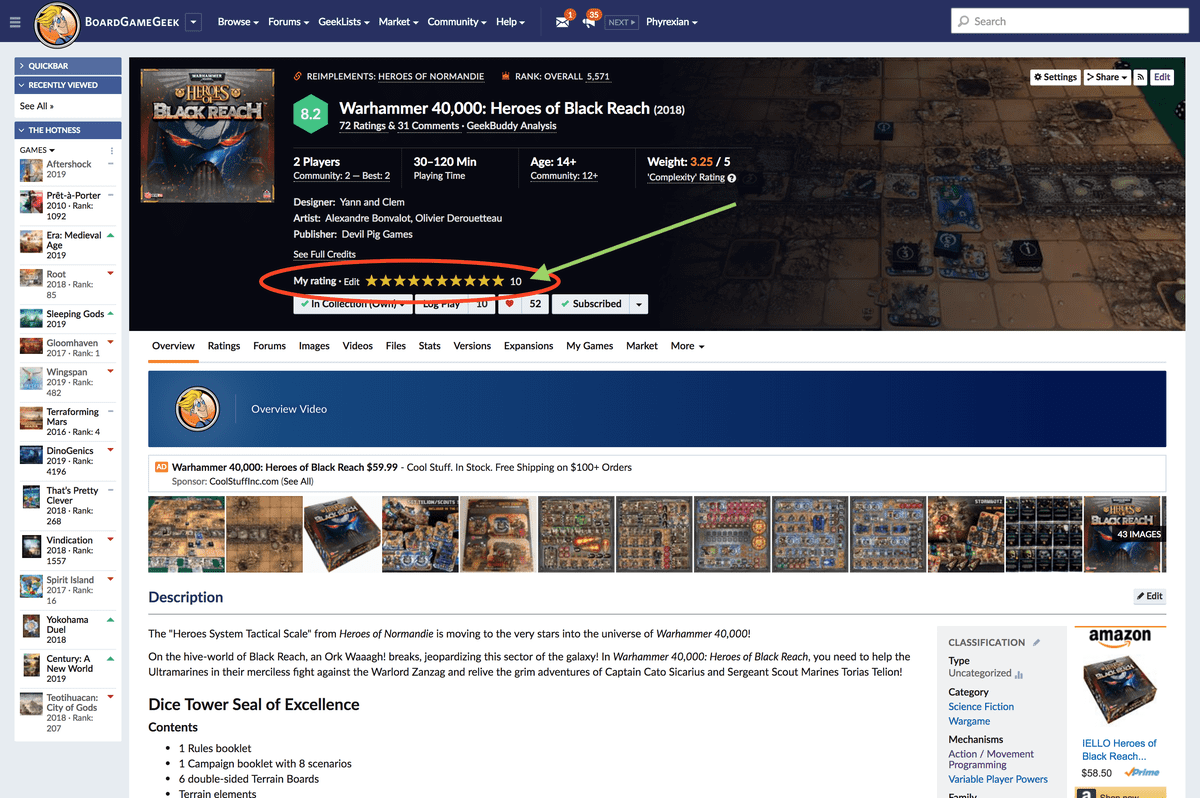 Category Rating